Is your business falling behind the times with technology?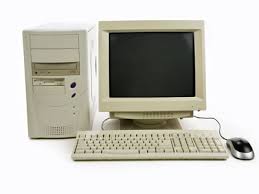 Don't worry, its very common and incredibly easy to happen if your organisation doesn't live and breath computers on a daily basis.
We can help you by
FREE onsite visit to assess your current infrastructure, discuss any obstacles and develop an achievable digital strategy to meet your businesses ambitions. This isn't a fancy sales pitch to sell you overpriced gear, its fully obligation free and at the end you will have meaningful plan to act on.
Developing realistic and cost effective tailored solutions. We understand that the last thing businesses want to be doing is spending unnecessary amounts of money on gold-plated equipment they quite frankly don't need. Our solutions are designed to be reliable, secure, straight-forward to use and deliver the highest return for your dollar.

Flexible project plans to minimise disruptions and stagger costs. Upgrading systems always causes disruptions and has a financial component. We will work with you to plan ways to minimise inconvenience and if required try to stagger large costs over the course of the project.
Give us a call on 1300 733 240 or send a message to find out how we can help