Best Wireless Mouse For Business
Cutting the cord and allowing wireless peripherals can be daunting for any organisation!
Choosing the right wireless mouse can make the difference between headache and happy employees.
As a consulting firm, traditionally we have been opposed to wireless anything due to their unpredictability, especially peripherals which have a higher likelihood of having issues ranging from dead batteries to interference. Over the past few year's we have learnt (often the hard way) what works and what doesn't.
Our top Picks:
Best Value: Logitech MX Master 2S Wireless Mouse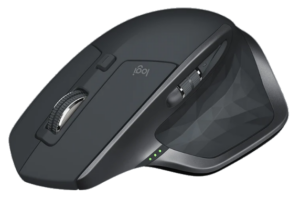 At around $100, the 'Logitech MX Master 2S' is one of the best mice ever made for the workplace.
Key highlights are:
– Built-in rechargeable lithium battery with battery indicator (Lasts ~3 week with heavy use), 8 hours of runtime for 3 minutes of charging if you run short
– Excellent tracking over most surfaces and sensor accuracy
– Software customizable (sensitivity, speed)
– Connectivity: 2.4ghz receiver dongle & Bluetooth
– High-quality Full-size Ergonomic design with palm rest (Right Handed)
– Adjustable vertical scroll resistance, Hyperscroll and horizontal scroll
Potential Drawbacks
– Outdated USB Micro connector
– On the heavier side at ~150g
– Not suitable for left-handers or small hands

Amazon Link: https://amzn.to/3dzEiT1
Best Overall: Logitech MX Master 3S Wireless Mouse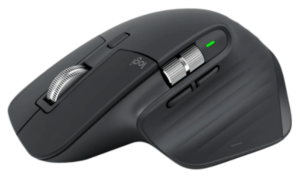 An upgrade of the above champion makes the best better!
Key Highlights over the 2S:
– USB-C Charging connector instead of USB-Micro
– Excellent quality electromagnetic steel scroll wheels which offer an outstanding experience if you spend all day scrolling. This can be configured to ratchet, freewheel, or automatically 'hyper-scroll'
– Quieter but less tactile clicks
– More accessible forward/back buttons
Potential Drawbacks
– Still no internal storage for the USB receiver making it impractical for portable use
– Slightly more expensive than the earlier generation 2S
– In very cold environments the metal scroll wheels can be uncomfortable

Amazon Link: https://amzn.to/3dyDhdY
Best All Rounder: Razer Basilisk X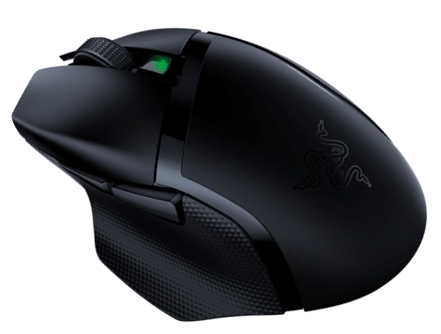 At half the cost of the 3S, the Basilisk X is a surprising contender in the round up and not the flashy gaming product one would normally expect from Razer.
Key Highlights
– Lightweight at ~110g (with battery)
– Connectivity: USB Receiver Dongle & Bluetooth
– Good battery life of over a week on a single AA battery
– Durable Full-size design with non-striking looks
– Built-in holder for the receiver
– Mouse personalization is saved in internal memory
Potential Drawbacks
– No ability to charge the battery or use the mouse over USB (Will require disposable batteries or rechargeables)
– Good sensor tracking but far from the best on poor surfaces

Amazon Link: https://amzn.to/3AylFbj
Best Portable Mouse: Rapoo M100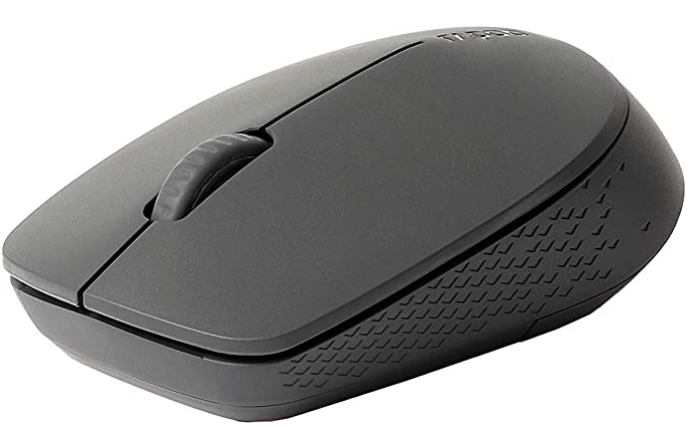 Built to survive the extremes of living in the bottom of a backpack the Rapoo M100 is both durable and cheap enough that you won't lose sleep if it gets lost. Dual connectivity options allow it to be used with the included RF adapter or connected without an adapter to
Key Highlights
– Small compact design
– Connectivity: USB Receiver Dongle & Bluetooth
– Long battery life (months) from a single AA battery
– Silent clicks, good for crowded environments
Potential Drawbacks
– Not comfortable for heavy use
– Feels 'cheap'

Amazon Link: https://amzn.to/3wfnRSc
RF vs Bluetooth
Not all wireless technologies are built equally and if you don't mind the humble 'RF Dongle' being plugged in it can offer far better experience over Bluetooth. The major advantage of Bluetooth is its excellent power-saving ability which often leads to it offering the longest battery life and not needing a dongle making it ideal for laptops or devices without a USB port.
The biggest drawback to Bluetooth is it not being 'plug & play' requiring a fiddly pairing process and in some cases the mouse having reduced accuracy and appearing to lag.

Internal Rechargeable Batteries vs Replaceable Batteries
There is nothing worse than flat batteries! Battery and mouse technology has come along way over the past decade and both options have tradeoffs.
In most cases a mouse with a built-in rechargeable battery will be the best option however for applications such as traveling or gaming, having the ability to swap out a full battery on short notice may be desirable.
As a rule,
– Mice with built-in rechargeable batteries should have a battery level indicator, charge using a non-proprietary cable such as USB-C and have some form of fast-charging ability.
– If looking at a mouse with replaceable batteries, ensure you carry a laptop bag, backpack or have a nearby supply or reliable batteries. We recommend only using branded Duracell or Energizer Alkaline batteries or quality rechargeable batteries such as Panasonic Eneloop's

What are your experiences with Wireless products, let us know in the comments below?