Ninite, the secret weapon for PC builders and IT administrators
Installing and keeping basic programs onto computers like 7zip, Dropbox and VLC uptodate  can be painstaking work. You have to download the latest versions from 20 different sites and install them one by one, trying not to install any pesky 3rd party toolbars! It can literally take hours.
Not normally do consulting companies give you away their secrets for free, but we'll let you in on that there is a much easier way to install software which you'd wish you knew years ago. Ninite.
You quite literally
1) visit the site ninite.com and tick on the programs you want.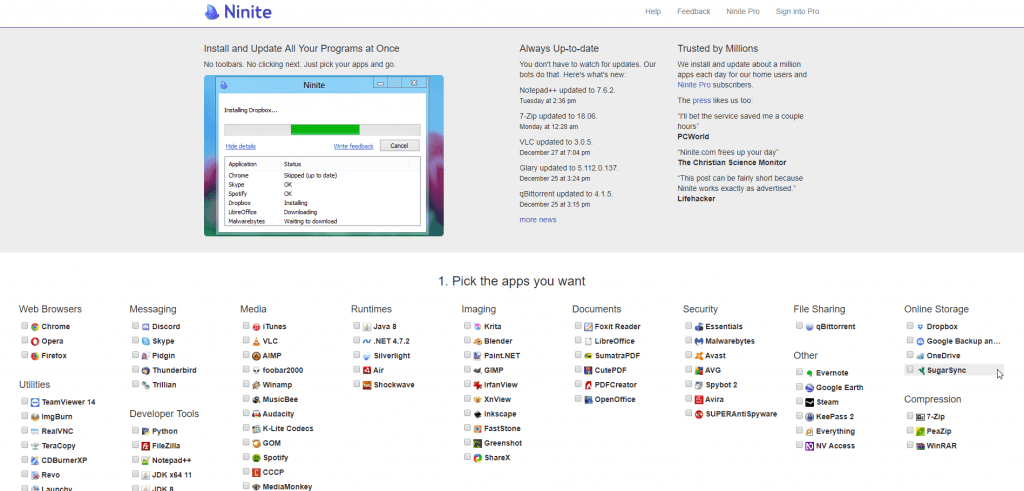 3) Download and run the installer.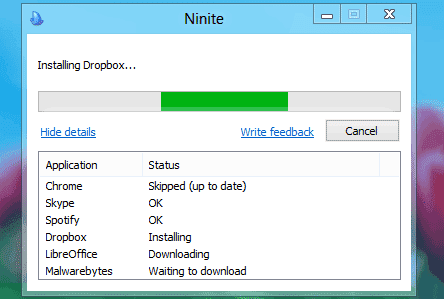 Before your eyes it will download the latest versions and install the programs automatically in one click before your eyes. No catch's, no ads, no viruses and its 100% free. Don't worry I was sceptical at first but this is the real deal.
Where Ninite make their money is the Professional version of their software which is designed for IT administrators from small business to large enterprises. Keeping software up to date in even medium sized organisations is traditionally gruelling work involving writing complex GPO's and scripts to deploy MSI's packages which takes weeks of work. This is made more difficult with roaming mobile devices and machines that may be offline for many months.
Save yourself the pain and checkout Ninite Professional. You install the client on each endpoint which allows you to manage its installed software through the cloud interface no matter where in the world the machine is located, or what network it resides on.
From this interface you can see what version of software each endpoint is running, when it last checked as-well as install/update/uninstall software either individually or in groups. Its easy to use and doesn't require you to be programmer to use.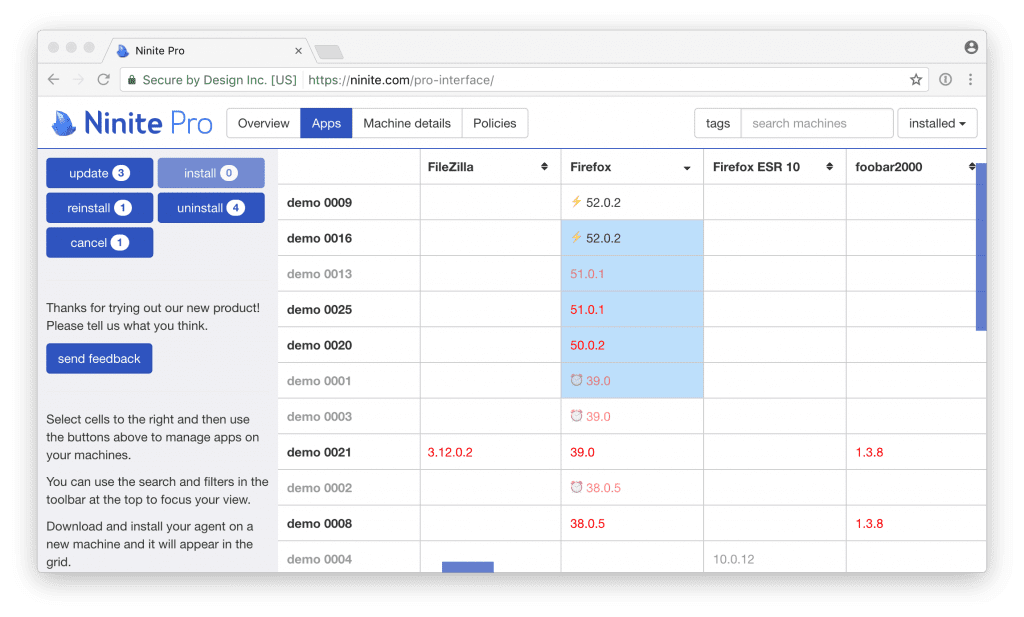 This tool is almost a necessity for IT administrators to ensure their fleets of computer remain updated with audit-able records. Unlike the free online installer version the professional version does cost money, however the prices are very reasonable when you factor in the time savings.
This is quite literally software that sells itself and doesn't need a 10 page sales pitch.
Ninite offer a 14 day free trial so you can test if right for you.
Link : Ninite Free (Web Installer)
Link: Ninite Pro
Do you need a little help running your network?
Give us a call on 1300 733 240 or shoot us a message to find out how we can help your organisation.
Like Ninite or know of any other 'secret' tricks? We'd love to hear, drop us a comment below