Choosing The Right Business Laptop
Buying laptops can be tricky, especially as the market is seemingly saturated with hundreds of varieties with very similar specifications. This article will help teach you what features and qualities to look for when choosing your next business laptop.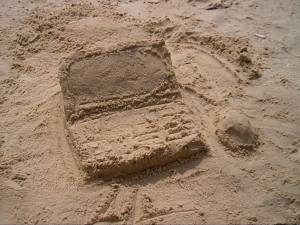 There is no one 'best laptop', all manufacturers optimise their product lines for different types of uses and price points which may make one model perfect for one application, but less ideal for another. The common trap when buying or recommending a laptop for business is to buy the fastest and in most cases one of the most expensive gaming laptop in the available which can be one of the worst of things.
Processor and Memory
When comparing laptops the most common specification to compare against is the processor (CPU) and memory (RAM), these components have the largest direct impact on performance.
For most office workloads an Intel i5 or AMD Ryzen 5 and 8GB offers more than enough performance while still remaining cost effective. More demanding workloads such as media editing or heavy virtualisation an Intel i7 or Ryzen 7 and 16GB may be beneficial.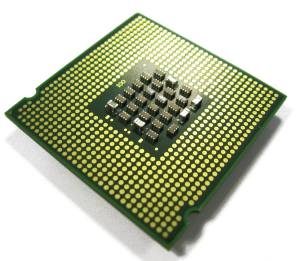 Traditionally AMD chipsets were seen as the cheaper and lesser performing brand compared to Intel, this is no longer true with the latest mobile Ryzen chips performing similarly in terms of performance and power consumption. It is fair to compare Intel's i5/i7 product lines against AMD's Ryzen 5/7 line side by side.
Graphics Card
Integrated graphics have come along way in the past 5 years and both chipmakers have built small graphic cards into there mobile processors. Currently the latest AMD Ryzen CPU's with Vega offers better graphic performance over the comparable Intel UHD 620 chipsets.
In most cases you would be worse off buying a laptop with a dedicated graphic card due to the lower battery life, thicker chassis, greater noise and higher purchasing cost. The only real need for a dedicated graphics in the business world is for 3D modelling and high resolution video editing.
Storage
The introduction of affordable Solid-State Drives (SSD's) has been the biggest revolution for personal computers in the last 10 years. Compared to hard disks which use spinning a spinning disk they are several times faster, have better power efficiency and are much more reliable.
While you pay a premium GB of storage, your next laptop (or computer in general) should have at-least a 128GB SSD, preferably 256GB. Centralised storage on NAS devices and wider use of the cloud have removed the need for large 1-2TB in most cases.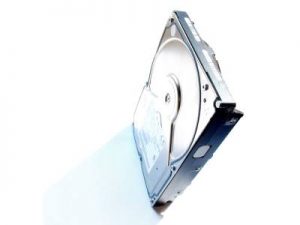 Screen and Keyboard
A good keyboard and quality screen is a requirement of a business laptop which will predominantly be used for long hours and heavy use.
While how a keyboard feels is subjective, the keyboard shouldn't flex when typing or bottom out and should have good feedback when a key is pressed. If you find yourself in excel a laptop with a full size number pad should be high in your considerations , likewise if you find yourself using the laptop in dark places such as planes a backlit keyboard is invaluable.
Laptops are built around their screen, common screen sizes are 13-14" most suitable for portability, 15-16" the best compromise between portability & usability and lastly 17-18" which are commonly used as desktop replacements.
It's more than just size which makes a good screen. To minimise eye fatigue and maximise text readability a laptop with a Full HD display (FHD/1080p) should be selected. Ultra high resolution 2K/4K displays are available on some models however they tend to consume more power (shorter battery life), cost significantly more and may not noticeably increase display quality.
Construction
While the majority of laptops contain very similar components and perform similarly with the same components,not all laptops are built equally!
Generally speaking the more you pay, the better quality materials and design has gone into the device such as a more rigid durable chassis materials using magnesium, aluminium, carbon fibre and use better quality hinges to take the abuse of daily use without adding extra weight.
The second most important consideration of how it is built, is if it was designed to be serviced or upgraded. Many modern laptops cannot be easily serviced by the end user and do not have a supply chain of affordable spare parts. If serviceability is important for yourself or organisation be sure to confirm if the device has a removable battery and that there is a removable cover for the memory and storage.
Professional Features
Larger organisations may Windows 10 Professional on devices as opposed to Windows 10 Home found on consumer devices. Core differences between the versions are the ability to join a Windows Domain, Bitlocker and the ability for the device to be managed with group policies. Additionally enterprises users may require the devices with CPU which support Intel vPro. If your in doubt, contact your organisations IT department.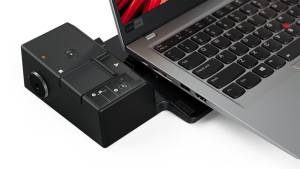 If your always on the move, make sure you consider if you need a laptop which supports docking stations, this quite simply allows your laptop to be your desktop! For users that are always running out battery, consider a laptop which supports Hot-Swap batteries or 'battery slices' which can be added for extended runtime.
Recommendations (2018 – 2019) 
Everyday Business Use: These laptops won't win any performance or style awards but they are built for the real world offering great reliability, durability and connectivity at affordable prices.
Ultra Premium: If you only settle for the best, these laptops offer maximum portability with no compromise on performance. 
Powerhouses: For those with demanding 3D workloads which requires the performance of a workstation but in a laptop.
2 in 1: The perfect boardroom companion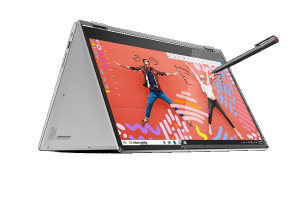 Budget Friendly: Not everyone can sink thousands into reliable laptop. Thankfully there are options if you can make compromises.
What features do you find important in a laptop? Let us know in the comments below